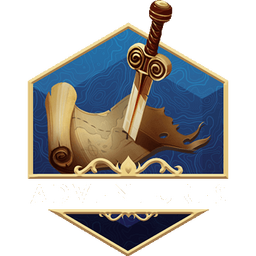 Adventures was a series of limited-time game modes in SMITE. The system was introduced with SMITE Version 4.3.3934, the patch released on March 1, 2017.
Additional information can be found here: Adventures promo site.
Lore
[
]
Gods are defined by their legends. Tales of such impressive scale and deed that the mortal Faithful worship them. This belief is the source of a God's power. Yet this war has raged long already, and the Faithful have come to question the potency of their patrons. It's time for the Gods to build new legends. Questing, racing, competing (and winning); the greatest of heroes are awarded the biggest legends. Let the Adventures begin!
Description
[
]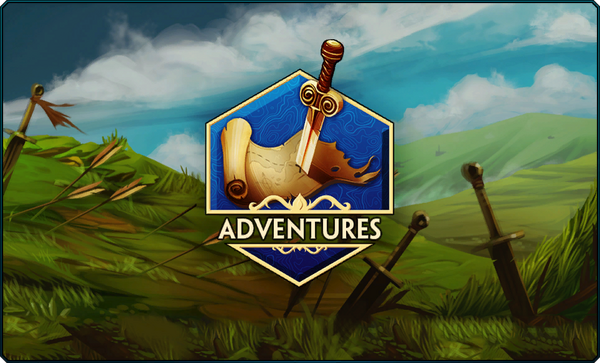 Every 6 weeks there will be a new Adventure. The Adventure will be live and playable for only 3 patch cycles before making way for the next Adventure! Unlock limited achievements or rewards each time!
Adventures
[
]
Each Adventure will feature a new game mode and play experience never before seen in SMITE.
While not adventures, these events served as inspiration for the system.
Gold Vault
[
]
Unlock new bundles of limited rewards. These bundles will be available until the end of the year. Inside of each bundle will be an exciting new Gold Key. Gold Keys are used to unlock rewards from the Adventures' Gold Vault!
The Gold Vault contains Limited Skin. A new Limited skin will be added to the Gold Vault with every new Adventure until the year's final Adventure, at which point players will be able to use their final Gold Key to unlock the last Limited Skin.
Gold Vault - Season 4
[
]
Gold Vault - Season 5
[
]
Bundles
[
]
Each ones of the Adventures features a unique bundle with Limited cosmetic items. These bundles costs 1000
, but they are always sold at a discount while their respective Adventure is running.
Bundles - Season 4
[
]
Victory Bundle
[
]
Racer Bundle
[
]
Dungeon Bundle
[
]
Corrupted Bundle
[
]
Trickster Bundle
[
]
Bundles - Season 5
[
]
Senpai Bundle
[
]
Inner Demon Bundle
[
]
Deathmatch Bundle
[
]
Royal Champion Bundle
[
]
Mystic Archer Bundle
[
]
SMITE Wiki

Main pages
General information
Microtransactions