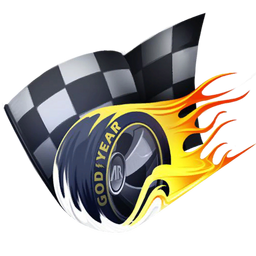 Apollo's Racer Rumble was a racing game mode and the second of the Adventures in SMITE. It was available between April 12 and May 9, 2017.
Additional information can be found here: Racer Rumble promo site.
Description
[
]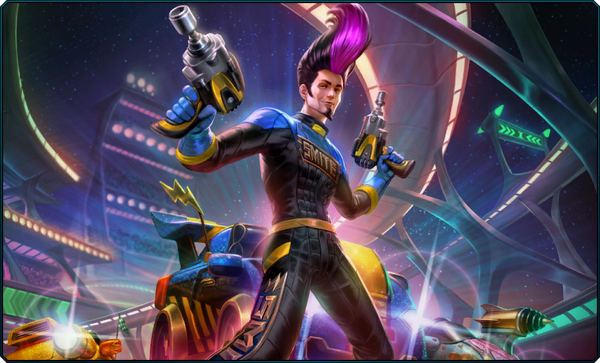 Race For Glory
[
]
The green flag has dropped in the Battleground of the Gods! Hop into your godly kart and hit the track for a crazy eight-person race! If you're the winner, you could earn some awesome rewards... just watch out for kappa shells!
Two New Map: Elysium Beach and Molten Pass
[
]
Race your cards around two new maps inspired by Conquest that you know and love. Cruise the seaside on Elysium Beach or plow through a volcano in Molten Pass.
Get Ready to Rumble!
[
]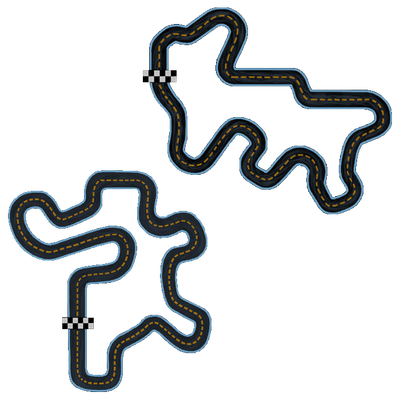 Welcome to Apollo's Racer rumble, an all-new racing game mode! Choose your god, hop into car and be the first to cross the finish line in this new Adventure.
Game Rules
[
]
Apollo's Racer Rumble is an 8 person race. The goal is to race around the track and be the first to complete four laps.
Pick up and use items
Drive over speed pads to gain a boost
Drift around corners to gain a boost
Race on one of two different maps
Custom driving controls for this mode only
Controls
[
]
| | |
| --- | --- |
| W | - Accelerate |
| S | - Reverse |
| A | - Turn Left |
| D | - Turn Right |
| SpaceBar | - Drift |
| Left Mouse Button | - Weapon |
| Right Mouse Button | - Horn |
| Tab | - Scoreboard |
Gods
[
]
Pick from one of 10 available gods, each with their own custom driving animations:
Items
[
]
As you are driving, be sure to drive over the Smite boxes to pick up items!
Kappa: Fire a shell that slows enemies.
Shield: Protects from everything but Lightning.
Sprint: Increases speed for a short duration.
Blink: Instantly teleport forward.
Barricade: Drop a wall behind you.
Hammerrang: Throw a hammer to hit players forward and back.
Nitrous: Increase speed for long duration.
Lightning: Spin out all enemies ahead of you.
Curse: Block players vision.
Racer Bundle
[
]
Celebrate and save with this great bundle! Included is the Apollo's Winner Circle skin, an evolving Pedestal and a Gold Key - Your ticket to a new Limited Skin from the Gold Vault. This bundle costed 900
while the Racer Rumble was available.
Lap Rewards
[
]
Your finishing placement in a race grants you points that earn you lap rewards, including a guaranteed exclusive skin from the Awesome Chest and 10 Victory Laps. Victory Laps: 10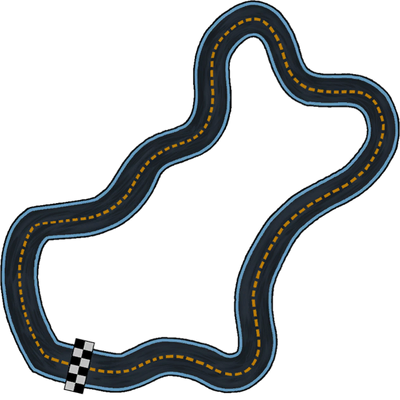 | | |
| --- | --- |
| 1 | Favor (300) |
| 2 | Pedestal Upgrade 1 |
| 3 | Enigma Chest |
| 4 | Favor (500) |
| 5 | Pedestal Upgrade 2 |
| 6 | Enigma Chest |
| 7 | Favor (1000) |
| 8 | Pedestal Upgrade 3 |
| 9 | Awesome Chest |
Gallery
[
]
Videos
[
]
Trailer
[
]