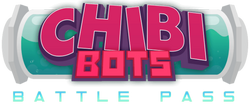 The Chibi Bots was the twenteeth Battle Pass to be introduced to SMITE and the second battle pass in Season 9. It began on March 22, 2022 and ended on May 17, 2022.
The battle pass features god skins for Hades, Thoth, Cupid and Ymir.
Description
Who said bots can not be cute? Become a chibi bot with the Chibi Bots Battle Pass! Earn Battle Points while playing SMITE and unlock all kinds of incredible content such as the Chibi Bots Loading Frame, Beaky Bot Announcer Pack, and more as you level up through each of the 60 levels.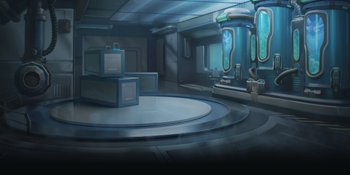 Play SMITE. Earn Legendary Rewards!
You will also earn in-game currency for reaching milestones along the way.
Premium Battle Pass
Unlock Doom Bot Hades when you purchase the Premium Chibi Bots Battle Pass in-game for 600 Gems.
Complete the Battle Pass to earn all the rewards on your track!
Chibi Bots PLUS Battle Pass
Get an instant boost by purchasing the Chibi Bots PLUS Battle Pass. This option includes the Premium Battle Pass and 13,000 Battle Pass Points which unlocks all rewards up to level 25, including Beaky Bot Thoth.
Free rewards for everyone
Every SMITE player earns rewards, even without purchasing the Battle Pass. Begin leveling on day one and unlock awesome loot from the FREE track including Intruder Bot Cupid, Viewer Points, Chests, and more!
Rewards
Standard tracks

Players must accumulate a total of 60000
Battle Points to unlock all the items in these tracks.

⠀


Level 4
2000X VP
Currency

5% BP Boost


Booster

Level 27
⠀


⠀
Skin
Team Booster

Level 34
⠀


⠀
5% BP Boost


Booster

Level 54
⠀


⠀
5% BP Boost


Booster

Quests
Players who own the premium pass can complete additional quest objectives to earn extra BP. There will be 16 quests in total, with two new quests being made available each week. All quests can be completed at any time up to the very end of the battle pass. Completing all quests will grant a total of 8000
.
Videos